Do your part

to get your eyes ready for surgery with a

3-step prep kit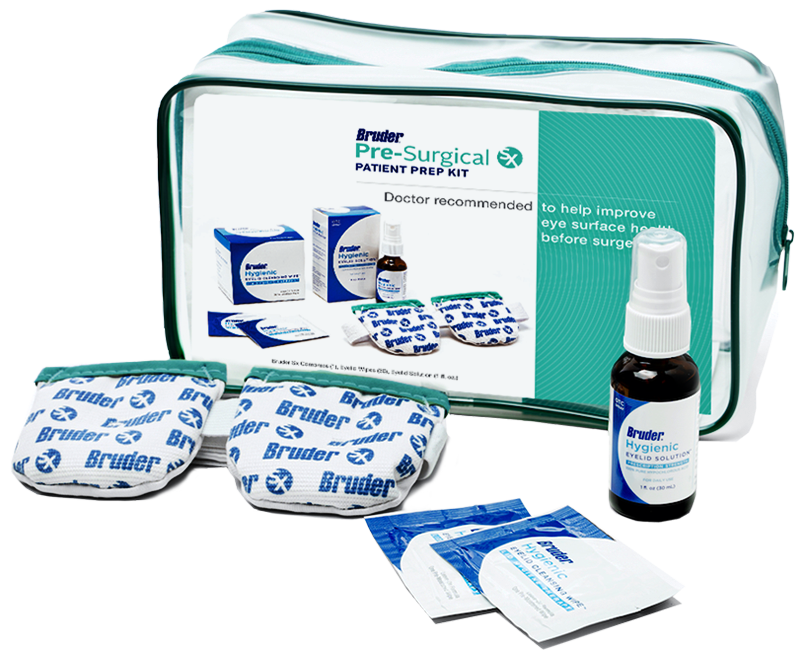 The kit provides three easy steps to a
healthier eye surface
You have an important role in the outcome of your surgery. Taking these three steps daily will help improve your eye surface and reduce bacteria on your eyelids and lashes to minimize the risk of infection.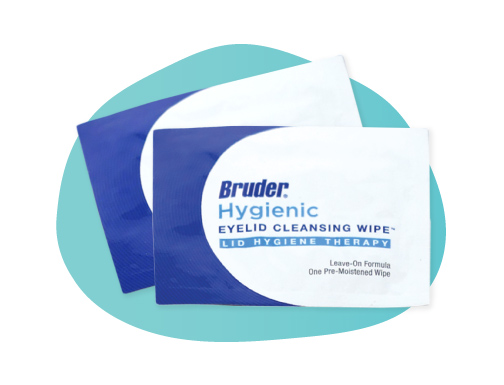 Cleanse the eyelids & lashes
Bruder Hygienic Cleansing Wipes
Wipe eyelids clean with Bruder Hygienic Eyelid Cleansing Wipes to cleanse eyelids of oils & debris.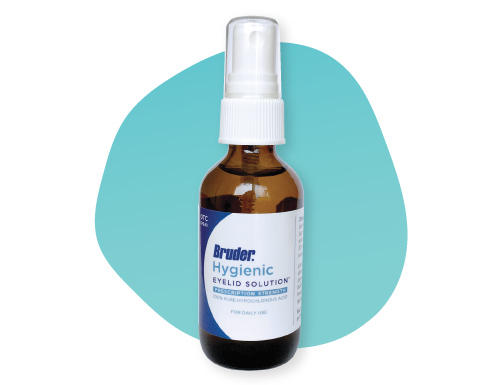 Bruder Hygienic Eyelid Solution
Spray the soothing Bruder Hygienic Eyelid Solution to safely reduce bacteria and infection risk.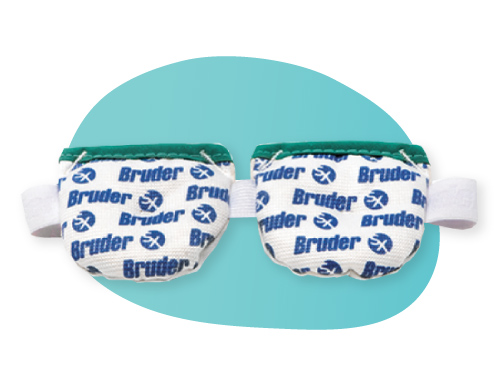 Bruder Sx Pre-Surgical Compress
Microwave for 20 seconds, then apply for 8-10 minutes to open clogged glands and help stabilize your tear film.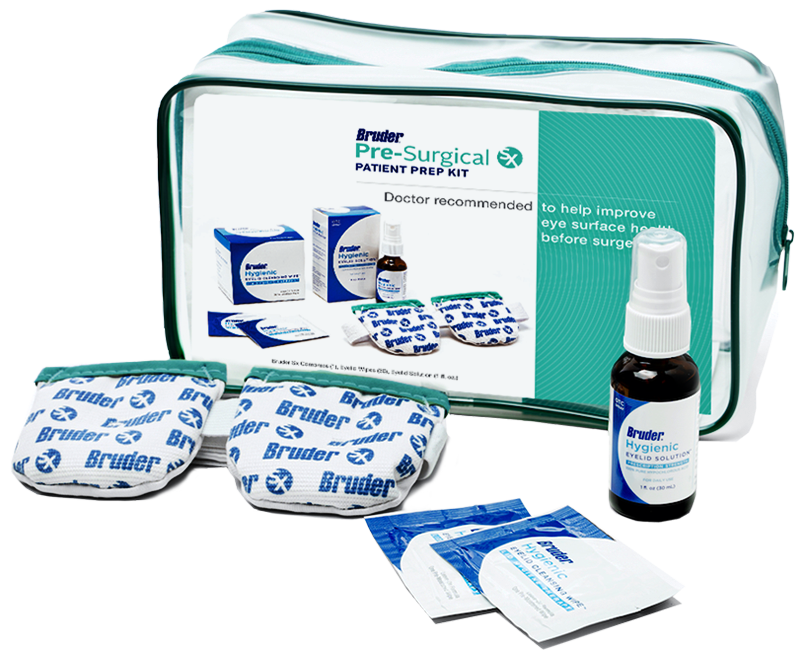 The Bruder Pre-Surgical
Patient Prep Kit
This easy-to-use kit is designed to help you get ready for surgery. Use all the contents as directed by your doctor. With everything you need in one place, getting ready for surgery is easy.
Contains 30 wipes, 1 fl. oz. solution, 1 moist heat eye compress
What
medical professionals

say about the

the kit